Visit The Tourist Places Around Bengaluru For A Day Trip
Visit the tourist places around Bengaluru for a day trip: Bengaluru Tourist Places.
Bengaluru is known as the 'Silicon Valley and 'IT Capital' of India. It is the third largest city in the country after Delhi and Mumbai.
This city is famous for its beauty. There are many major tourist and religious places in the city. For this, a large number of tourists come to visit Bangalore every season.
Apart from this, there are many beautiful tourist places around Bangalore as well, where you can go for a day trip.
If you are also planning for a one-day trip, then definitely visit these places around Bangalore. Come, know everything about these places-
Visit the tourist places around Bengaluru: Nandi Hills.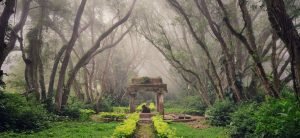 If you are fond of trekking, then definitely visit Nandi Hills. Nandi Hills is 60 kms from Bangalore.
The name of Nandi Hills located in the Chikkaballapur district of Karnataka is written in golden letters in the pages of history.
According to historians, the rulers of the Chola dynasty had built temples on Nandi Hills.
The civilization and culture of the Chola dynasty are clearly visible in these temples. Nandi Hills is the best destination for One Day Trip.
Shivanasamudram Falls.
Shivanasamudram Falls is also the best destination for One Day Trip. You can reach Shivanasamudram Falls on a road trip from Bangalore.
This waterfall is situated on the river Kaveri. Its height is 98 meters. If you love nature, then definitely visit Shivanasamudram Falls. Also, you can enjoy trekking and photoshoot.
Anthar Ganga.
If you want to enjoy trekking on a one-day trip, then go for a walk in the inner Ganges. The distance from Bangalore to Anthar Ganga is just 70 kms. You can reach Anthargange by road trip.
The intergalactic perennial spring is famous. Apart from trekking, you can also visit the old temples on the Antar Ganga.